Thermal power
Godrej Americas is now home to the almost 100 year old Yuba® Feedwater Heater and Ecolaire® Steam Surface Condenser brands, which uniquely positions us as a significant player in the Power Industry by providing end-to-end solutions in the Heat Exchanger Auxiliaries space, providing critical equipment to Thermal, Geothermal, Solar plants.
Products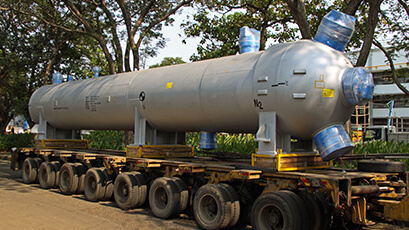 Read More

HP & LP Feed Water Heaters
Closed Cooling Water Heat Exchangers
You can count on Yuba® Feedwater Heaters and Closed Cooling Water Heat Exchangers for long and reliable service life in your power plant. Godrej Americas engineers thoroughly understand the unique longevity and reliability factors required in power plant equipment design, which enhances our ability to communicate clearly with your design engineers.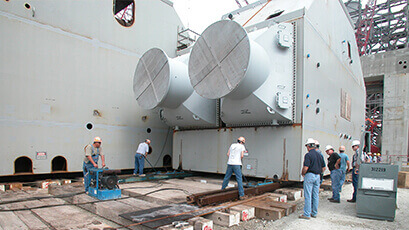 Read More

Surface Condensers
Advanced Direct Contact Condensers
Whatever your cycle or materials requirements, you can rely on our Ecolaire® products to supply quality, maintainable Ecolaire® Steam Surface Condensers.
Efficient design of Advanced Direct Contact Condenser for Geothermal Power Plants reduces operational costs of the plant.

Steam Drums
We manufacture the high pressure steam drum including the required critical internals for effective separation of saturated steam and water.
Deaerators
We offer deaerators on a built to print design which is used to provide feedwater storage and proper suction conditions for the boiler feedwater pumps.
District Heaters
You can rely on our manufactured District Heaters providing reliable heating delivery methods.