A team of experienced designers in Godrej Americas provide high level of product design of Yuba® and Ecolaire® that the world knows and trusts.


The full knowledge and experience in international design codes enables us to design and fabricate the most complicated process equipment meeting the process conditions and fabrication standard.


45+ design engineers with a cumulative design experience of more than 500 years.
Experience in various design standards:
• ASME Sec. I
• ASME Sec. III
• ASME Sec. VIII Div. 1
• ASME Sec. VIII Div. 2
• ASME Sec. VIII Div. 3
• ASME B 31.3
• API 660
• AD 2000
• AS 1210
• DNV Class 1 Vessels
• EJMA
• IS 2825
• IBR / ISO 931
• PD 5500
• PED
• TEMA
• HEI
Leveraging different software solutions:
• Design Software: Power

FWH
Feedwater Heater Design

DSN
FWH Mechanical Design

SSC
Steam Surface Condenser Design

ADCC
Advanced Direct Contact Condenser Design
• Design Software: Oil and Gas

Thermal Design

Mechanical Design AD 2000

Mechanical Design Div.I, Div.II, PED 5500, EN 13445
• CAD & FEM and Other Software

Finite Element Analysis

3D Modelling

2D Drafting

Document Management
Our state of art manufacturing facilities spread over a sprawling area of more than 120,000 sq. yards across two manufacturing locations at Mumbai & Dahej in India.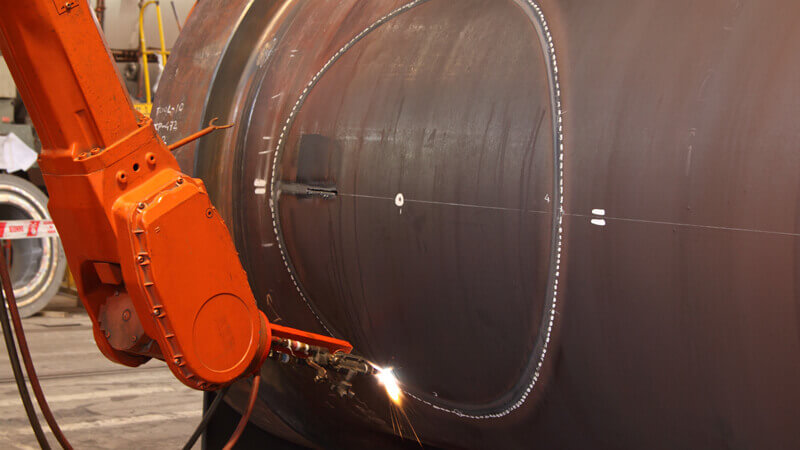 Nozzle Profile Cutting using Robot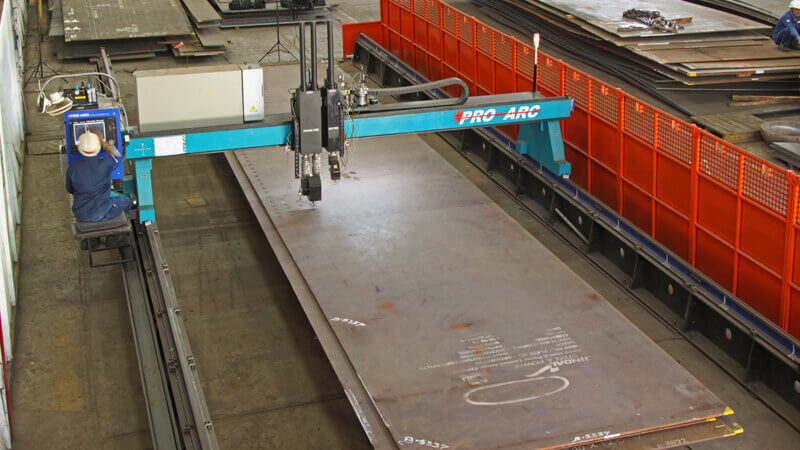 Automatic Plate Marking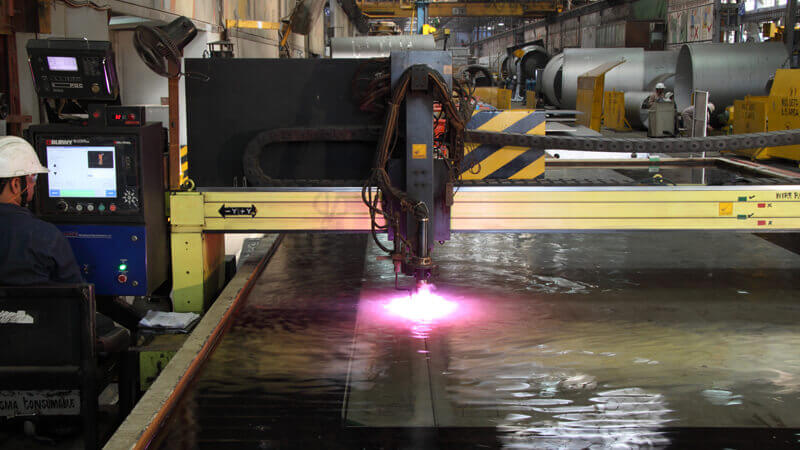 Underwater Plasma Plate Cutting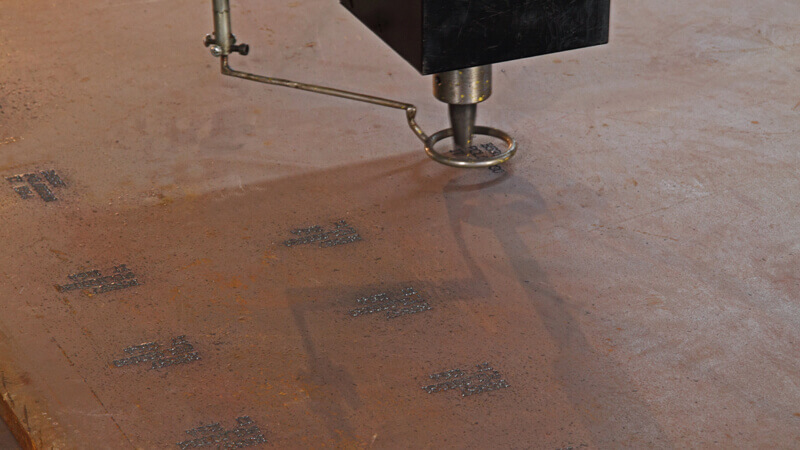 Automatic Plate Marking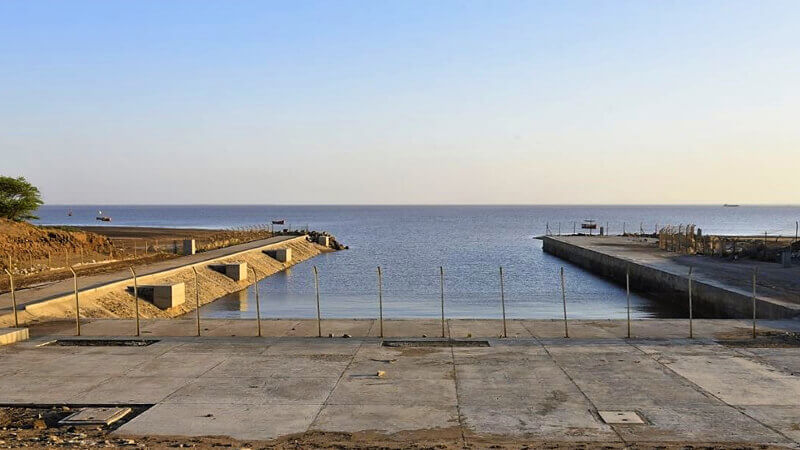 Dahej Jetty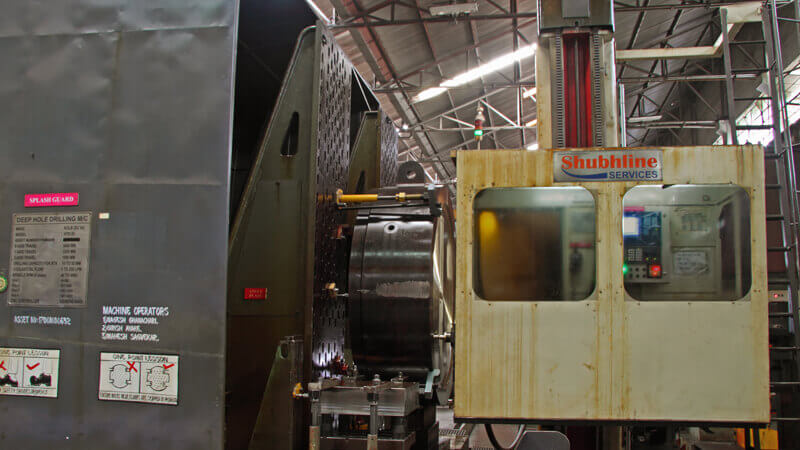 Deep hole drilling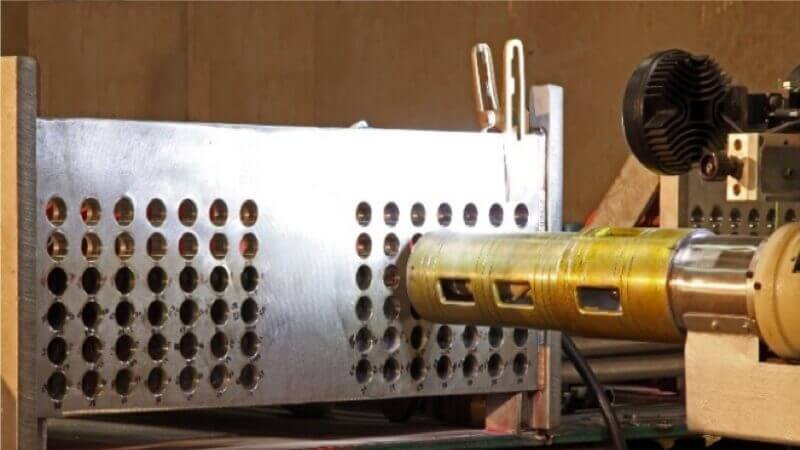 Automatic Orbital Welding Machine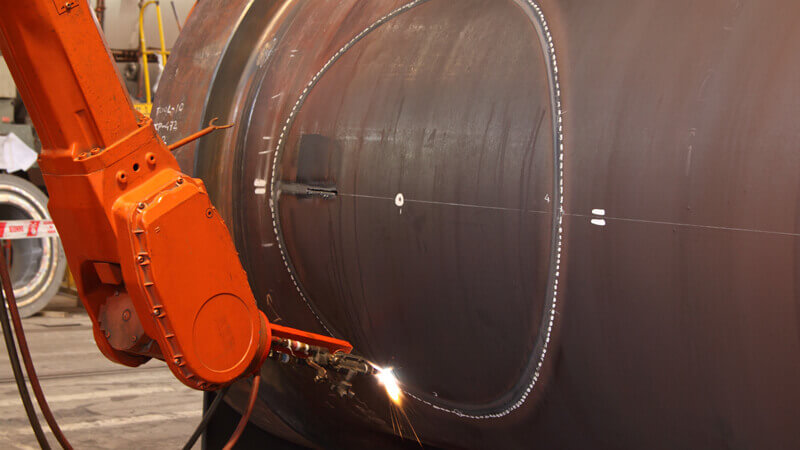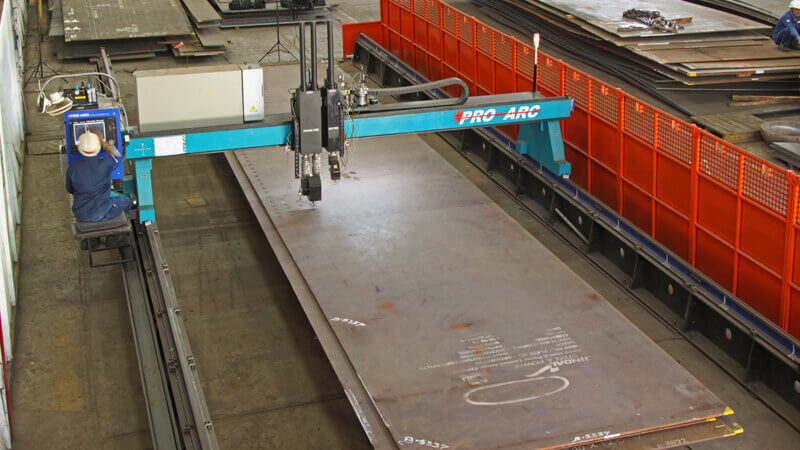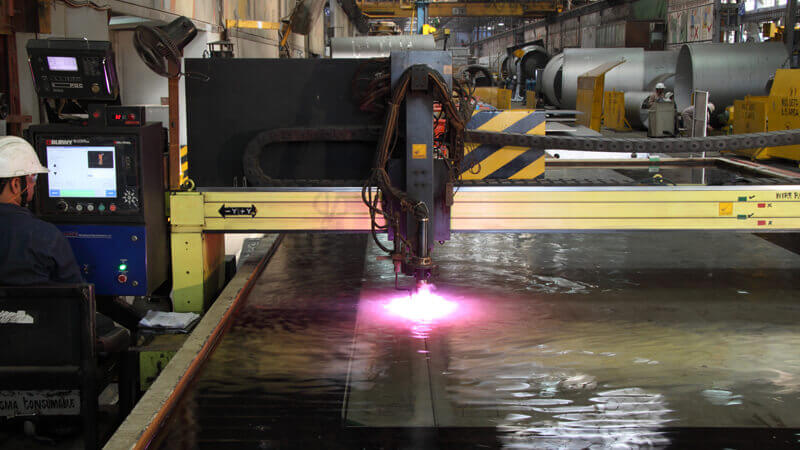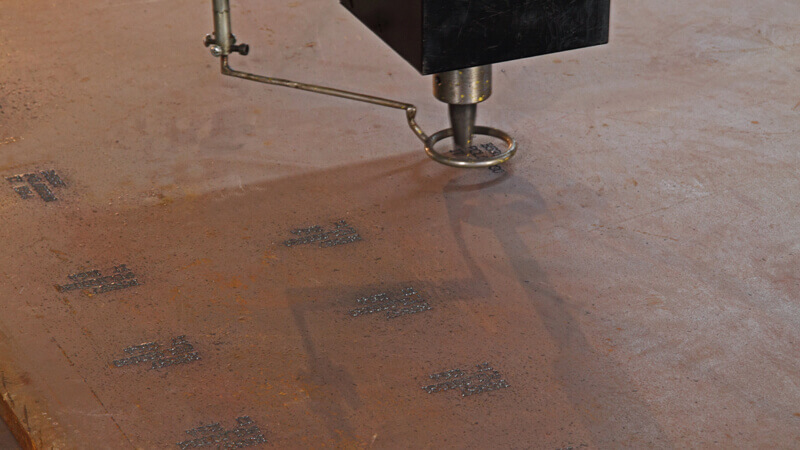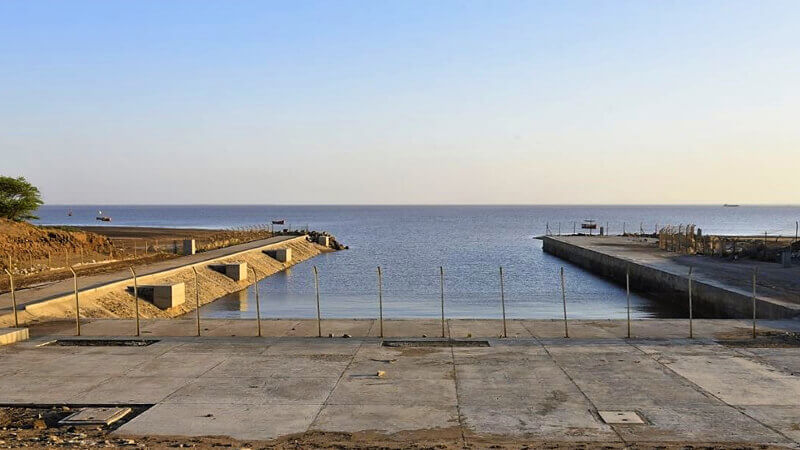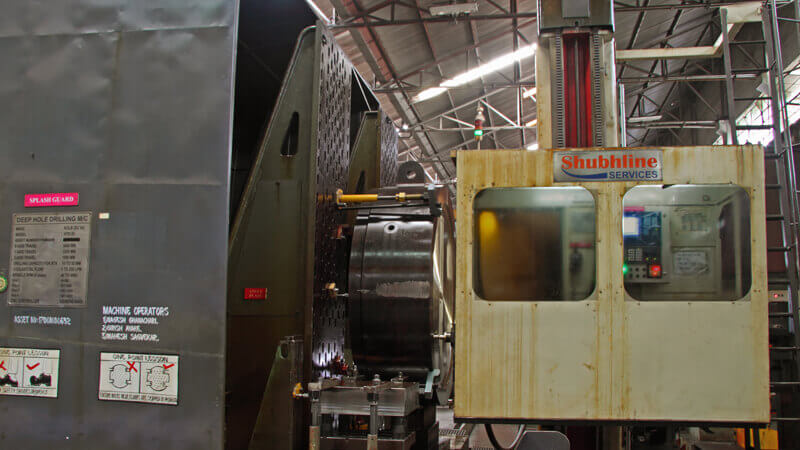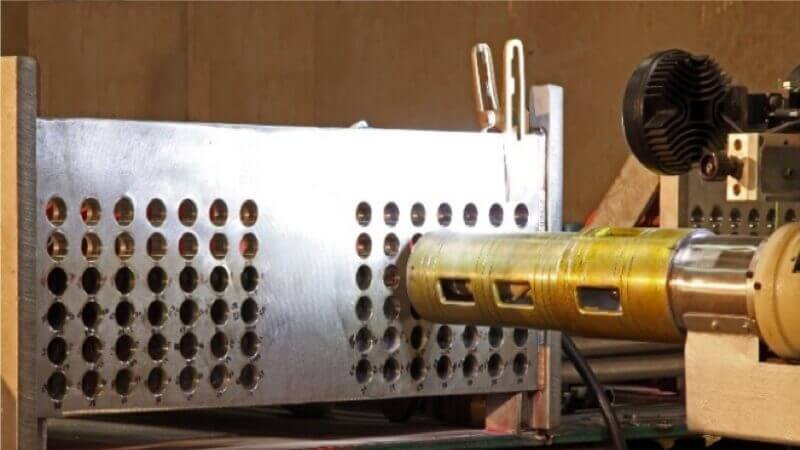 Godrej has capability to manufacture critical equipment up to:
Diameter

up to 53 ft.

Length

up to 460 ft.

Weight

up to 1700 MT

Cold Bending of Plates

up to 11 inch

Tube Sheet Thickness

up to 39 inches
Expertise in handling critical metallurgy:
Ferrous:
Carbon Steels - Including NACE and HIC
Alloy Steels:
1¼Cr - ½Mo, 2¼Cr – 1Mo, 2¼Cr- 1Mo V, 5Cr- 0.5 Mo, 9Cr- 1 Mo, 9CR – 1Mo V, C-0.5Mo Steel
Stainless Steels:
Austenitic, Ferritic, Martensitic, Duplex, Super Duplex and Super Austenitic Stainless Steels, Alloy 20
Non-Ferrous:
Nickel- Monel, Inconel, Incoloy, Hastelloy, Copper – Cupro-Nickel, Brass, Bronze, Titanium, Zirconium & Alloys thereof
Clad Steel:
Carbon and Alloy Steels with Brass, Bronze, Cupro- Nickel, Titanium, Stainless Steels Inconel, Incoloy, Hastelloy, Aluminium